Professional surveying and valuation demand comprehensive knowledge and in-depth expertise on the property market, economy and public policies. Our Chartered Surveyors and registered Professional Surveyors with extensive experience in a wide range of professional services and supported by a team of qualified surveyors and professional staff, can provide a comprehensive range of professional services:-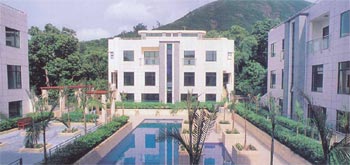 Valuations
Property valuation for different purposes such as leasing, sales, mortgage, litigation, immigration and insurance. Special teams will be set up to handle any unusual valuation assignments. Registered Professional Surveyors to provide asset valuation services for companies applying for public listing.
Statutory Objections and Negotiation with Government
Raise objections on behalf of clients against over-valuation in respect of rates, estate duties, stamp duties, property tax etc, negotiate with relevant Government departments on these cases and appeal to the Lands Tribunal following a Notice of Decision.
Non-statutory Negotiations with Government
Consultation services on land lease matters apply to Government on behalf of clients for land exchanges, lease re-grants and private treaty grants, lease modification including dispute on premium, short-term tenancies, permits, way leaves, etc.
Project Coordination
For the management and coordination of a development project including feasibility studies, appointing and coordinating Architects, Quantity Surveyors, Engineers etc., arranging contracts and controlling site progress, clearing interim payments and carrying out acceptance procedures etc.
Compensation Claims
Government from time to time may acquire private land and buildings for public purposes by ordinances such as Crown Land Resumption Ordinance. Under such legislations the rights and interests of landowners and occupiers may be affected. We give advices and prepare claims for both statutory and ex-gratia compensation on behalf of affected landowners and occupiers. We also act on behalf of clients in negotiation with Government departments concerned and attend Lands Tribunal if required.
Professional Consultation Services
We also provide services of auction, tender, acquisition for redevelopment and feasibility study on development, redevelopment and investment.